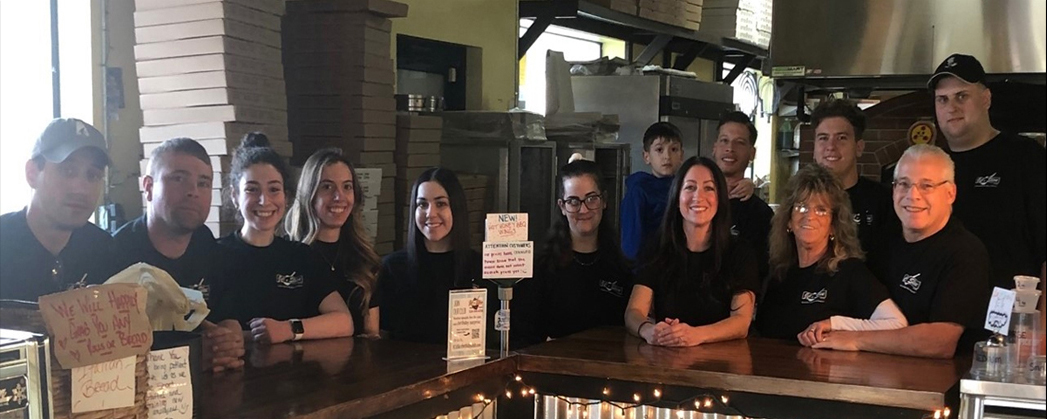 I was first introduced to the restaurant service industry in the early '90's at downtown Schenectady's Perrino's Restaurant owned by my uncle. Busing tables and washing dishes at 16 wasn't an exciting job but I got to see how the industry worked.
A few years later once I graduated SCC's culinary program I joined family friends in their new Pizzeria, Deli, bakery business, Nikki P's, in the Cumberland Plaza off Highbridge Road. I was mentored by owners Mike and Kris. I learned the art of making pizza and providing the value of delivering consistent high-quality pizza and sandwich products.
As time went by I worked very closely with Mike learning many bread, rolls and Eastern European baking recipes.
Within a handful of years we out grew the original small location and built a brand new building across the street on Community Rd. We had discussed for many years a second location and in 2017 we opened Nikki P's West on Guilderland Ave Rotterdam as co-owners. After 15 years I was running the backend operations of the second location. Nikki P's West was a very successful home town eatery providing a consistent product to our customers.
Fast forward 5 years with Mike and Kris retiring from the day-to-day food service business at the end of 2021, my wife Kelly and I are continuing JC's Slice at the same location. Our current clients should see very few changes in our menu and the products we deliver to our customers.
My staff, Kelly and I look forward continuing to serve you high-quality pizza, deli and bakery goods.
JC