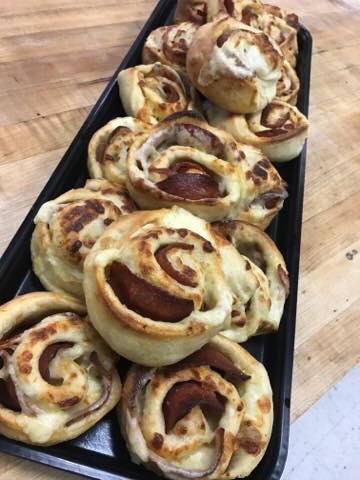 Italian Specialties Breads & Wheels
Try our pepperoni, sausage or veggie breads or the pizza wheels pictured above.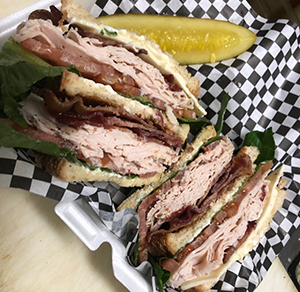 Subs, Sandwiches, Wraps, Burgers & Hot Hoagies
We offer a huge choice of subs, wraps and sandwiches including traditional hot hoagies that include Steak & onion, Chicken Parmigiana, Meatball, Eggplant and our specialty Sorrento and Chicken Cordon Blue. Burgers and fish are available also.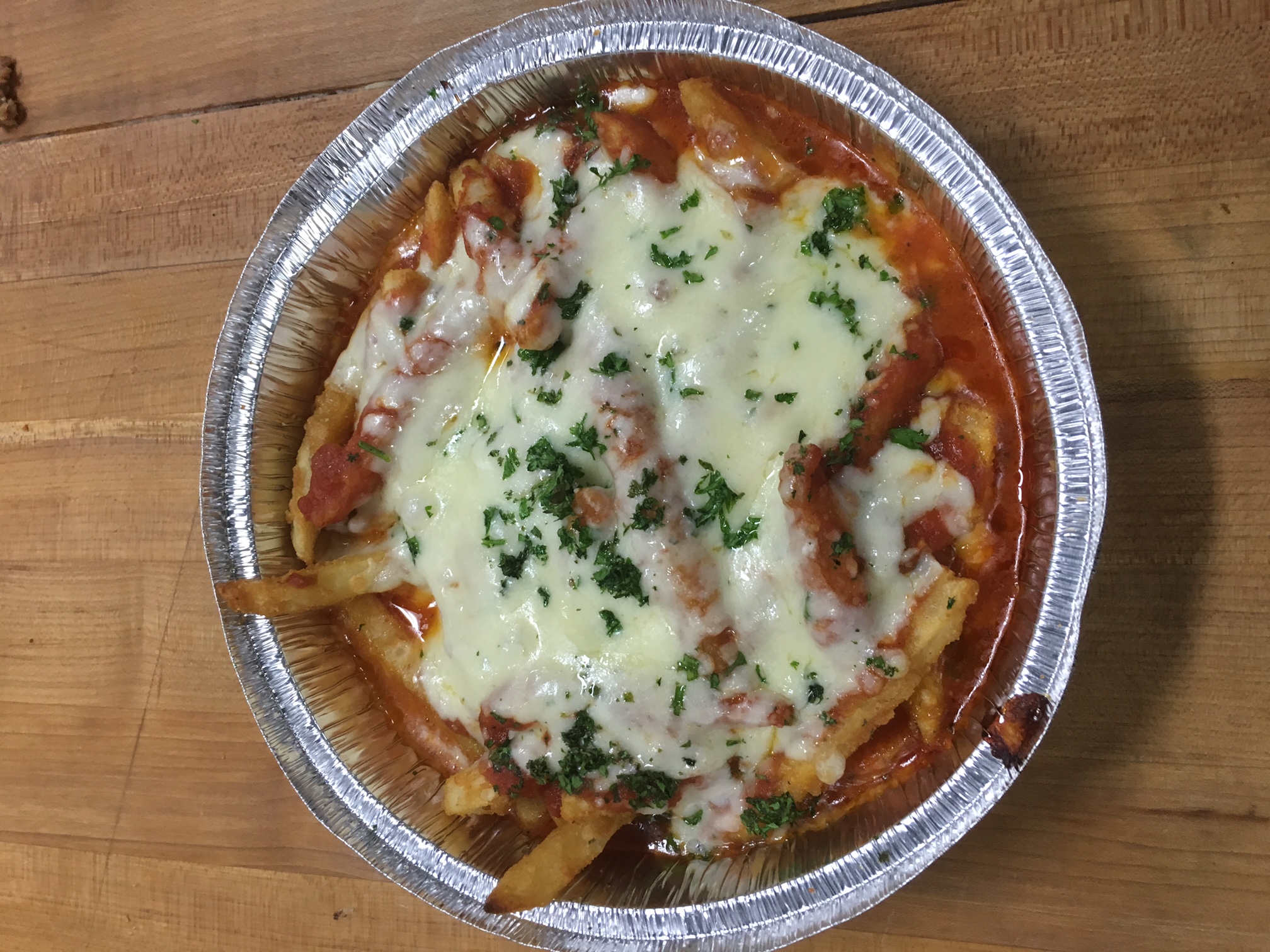 Fries, Onion Rings & Mac & Cheese Bites
To go along with your hoagie or sandwich try our fries, onions rings or our specialty pizza fries pictured.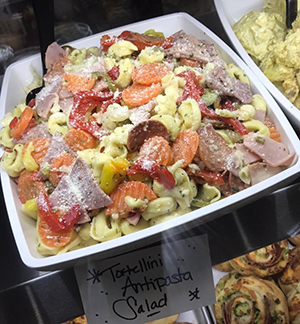 Try our variety of salads including antipasto, buffalo chicken, potato, mac and tuna mac or grilled chicken, tossed and chicken Caesar.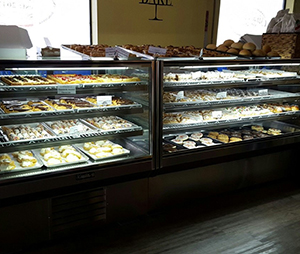 A variety of danish, strudel, cheesecake, italian bread, sandwich and hoagie rolls.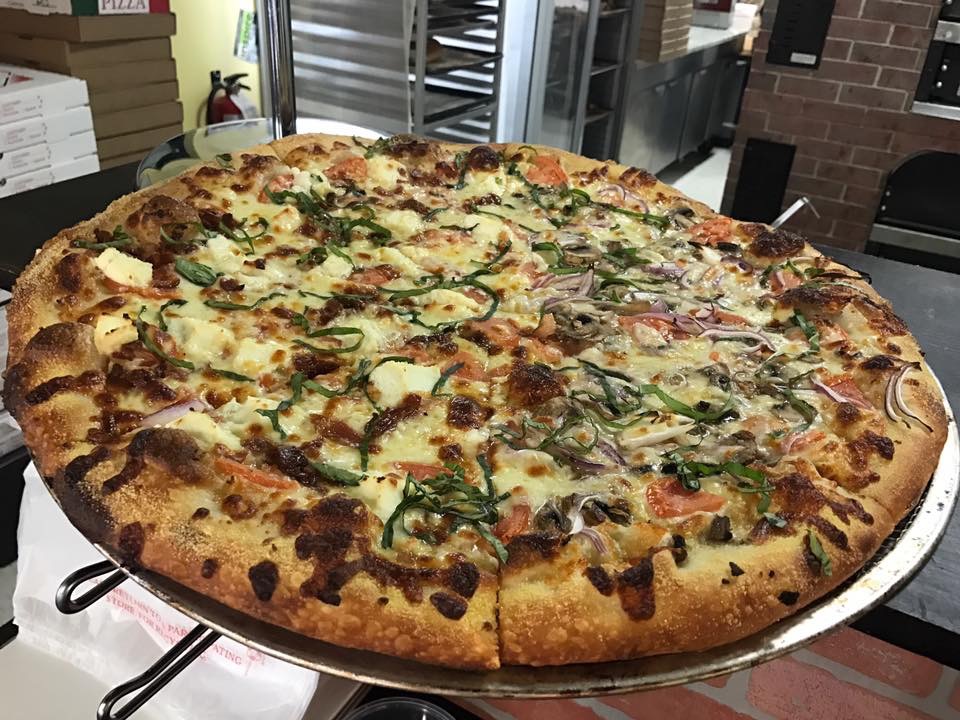 Besides the traditional pizza's try our specialty ones including Chicken Wing, Taco, Meat Lovers, Hawaiian and more. Check out our menu for your favorite!!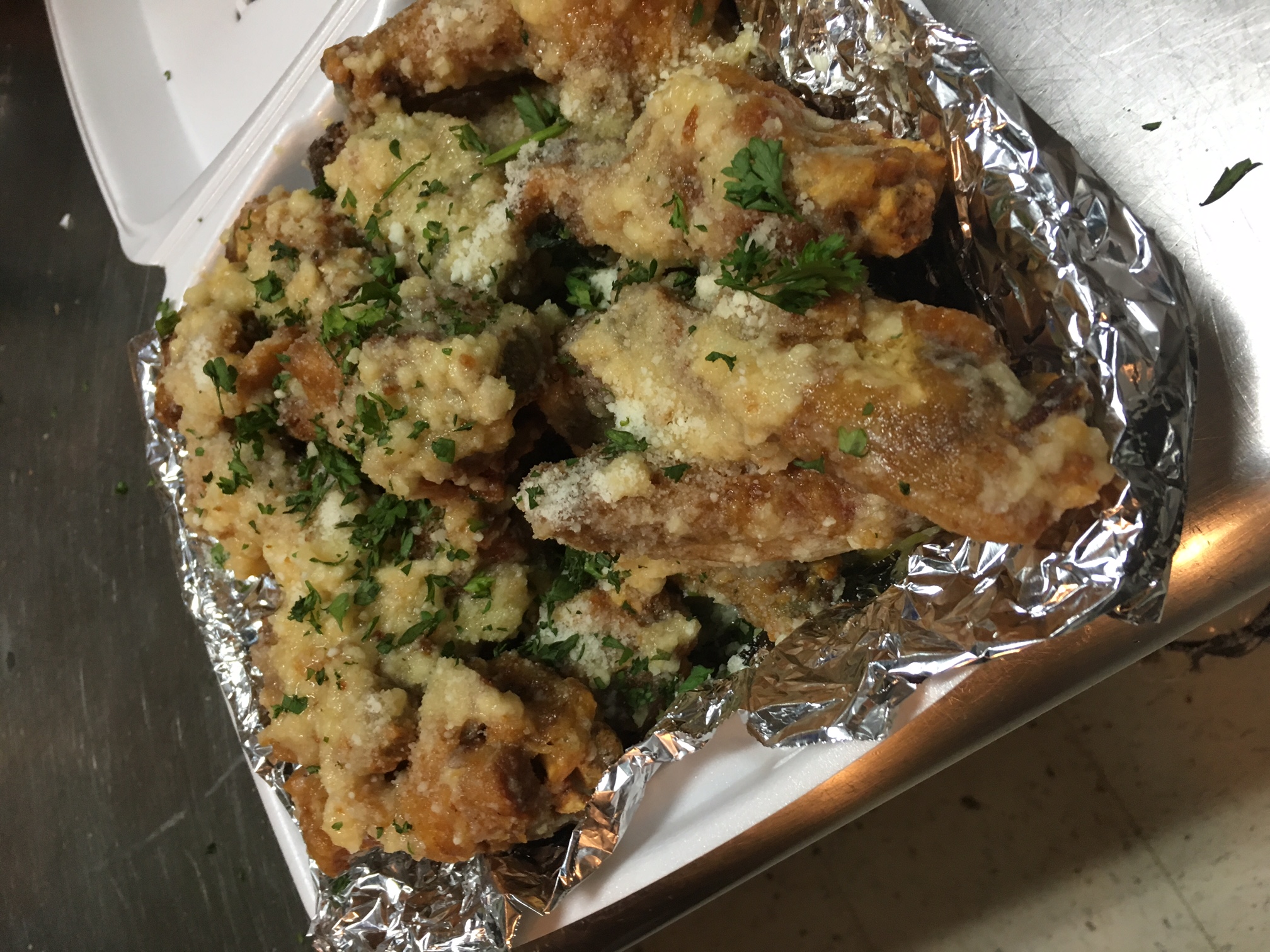 Wings, Wings & Thighs
See our variety….for our wings, boneless-wing chubs and oven-roasted chicken thighs.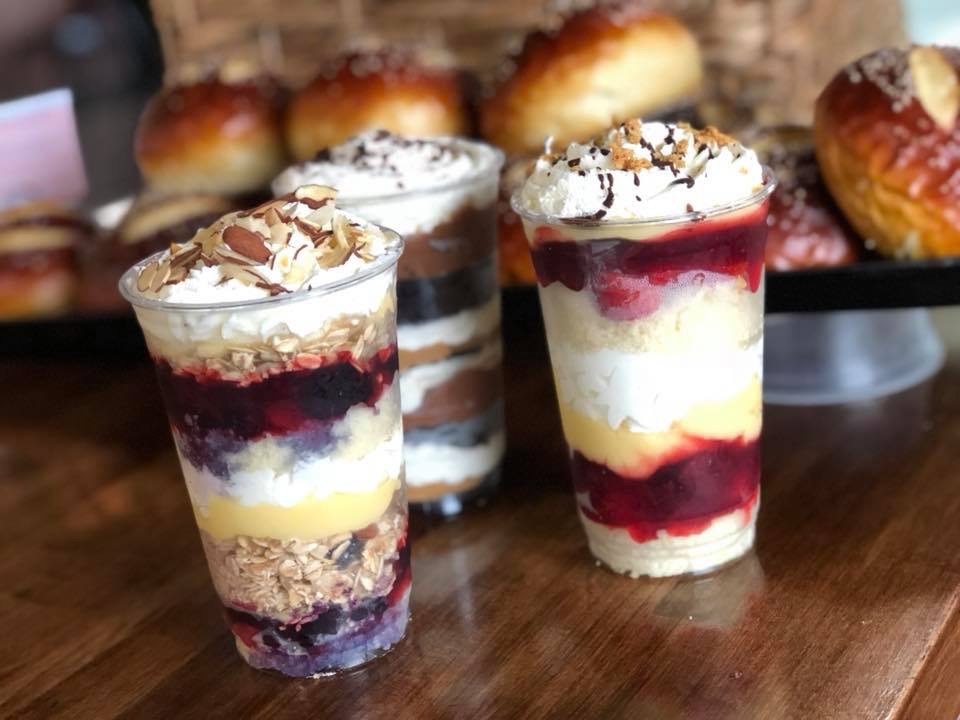 After the meal Treats!
Sweet tooth? Try our cookies, brownies, cannoli's and our new favorite parfaits pictured.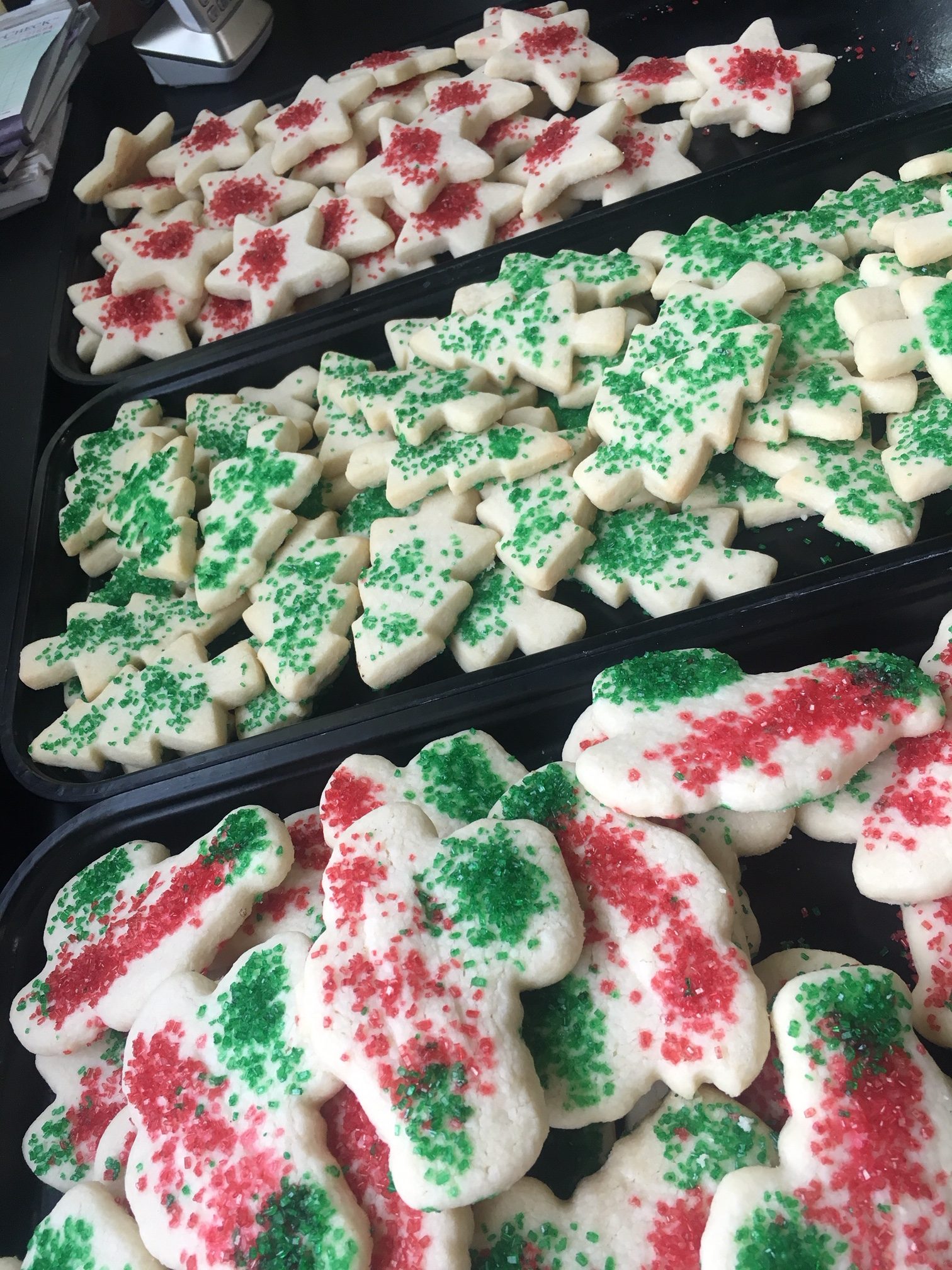 Christmas Cookies
Various style holiday cookies including the Christmas sugar cookies shown here are available by the lbs., 1 lbs. box and 2 lbs. trays during the holiday season.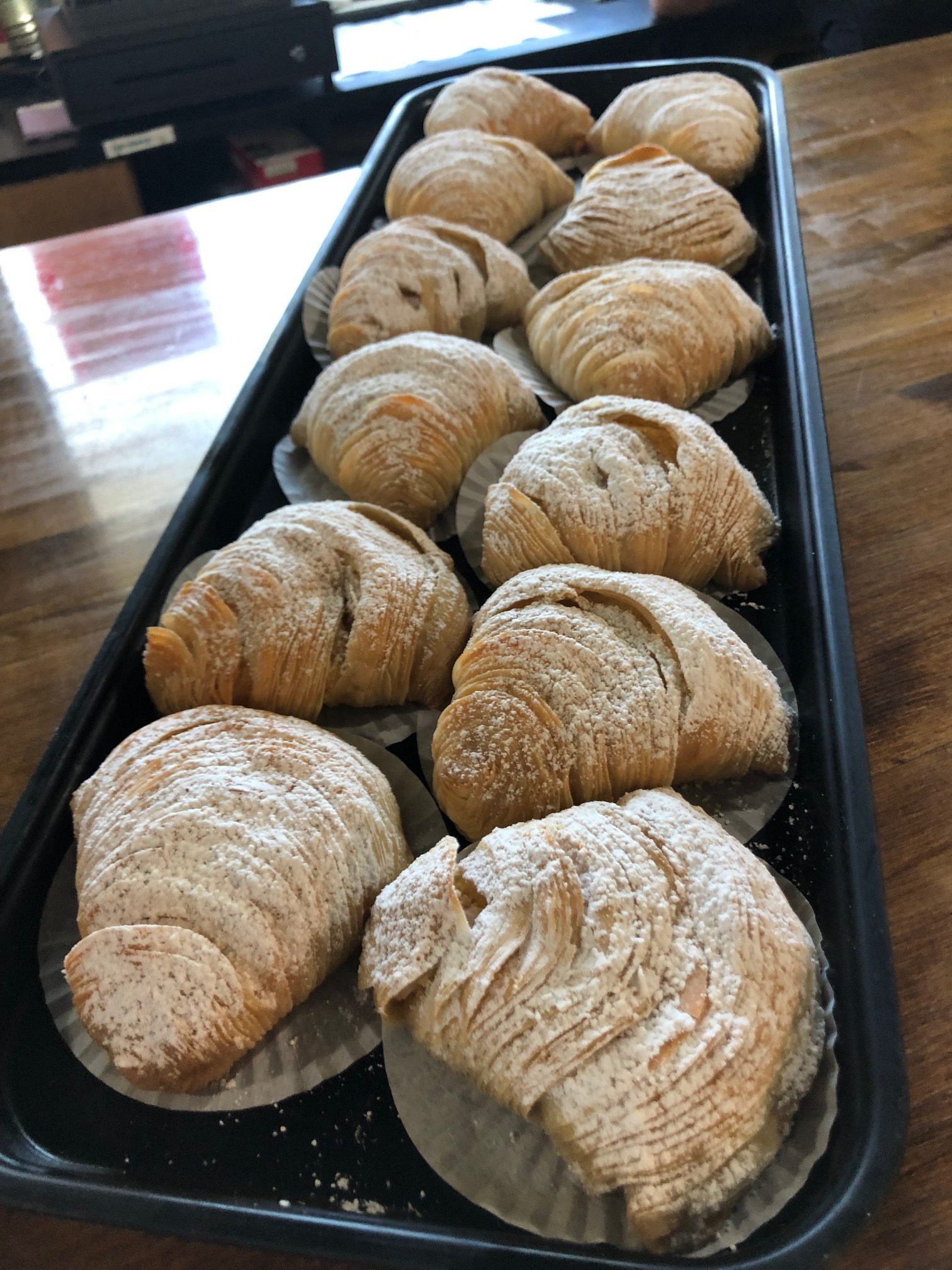 Speciality Baked Goods
Looking for Specialty baked goods. Try our Italian Sfogliatelles (pictured here), German Strudel or Polish Rugelach.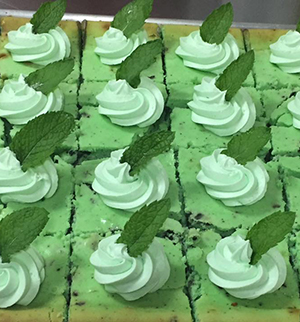 Cheesecake slices to go or by order!!
Pickup a variety of cheescake slices or special order your favorite!